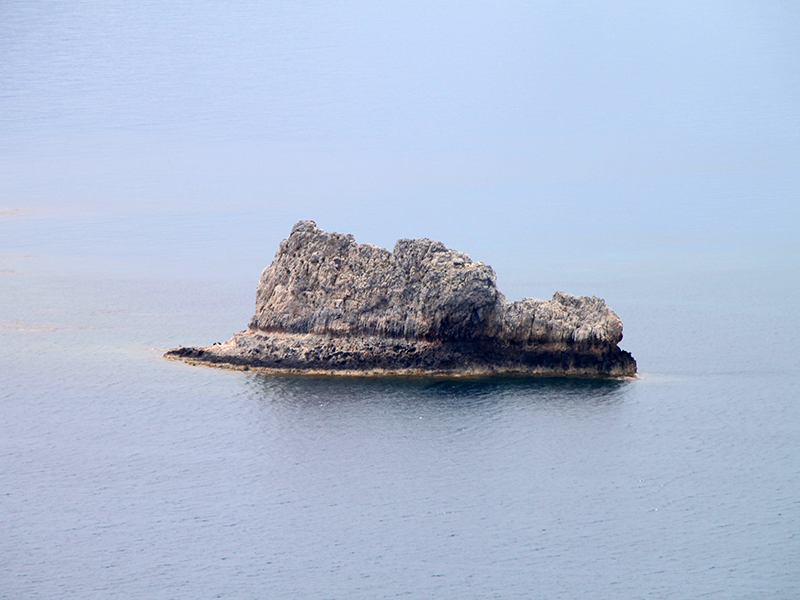 A stunning natural landmark
Valenti Rock is a stunning natural landmark located in the region of Rethymno, on the island of Crete, Greece. The rock formation is a popular tourist attraction, drawing visitors from around the world to witness its unique beauty and fascinating history.
The Valenti Rock, also known as "Kefala Petres" in Greek, is a massive rock formation that stands at an impressive height of 202 meters above sea level. It is made of limestone and has a distinctive conical shape that makes it stand out among the surrounding hills. The rock is located near the village of Chromonastiri, about 14 kilometers south of Rethymno, and is easily accessible by car or public transportation.
The Valenti Rock has been a significant landmark in Crete for centuries. In ancient times, it was used as a natural fortress to protect the surrounding area from invaders. During the Ottoman rule of Crete, the rock was used as a lookout point to monitor the movements of the enemy. Later on, during the Cretan War, the rock served as a hideout for local resistance fighters.
Today, the Valenti Rock is a popular destination for tourists who are interested in history, nature, and adventure. Visitors can hike to the top of the rock, which offers breathtaking views of the surrounding landscape, including the White Mountains, the Aegean Sea, and the city of Rethymno. The hike to the top is moderate, and it takes about an hour to reach the summit. Along the way, visitors can admire the stunning flora and fauna of the area, including rare orchids, wildflowers, and birds of prey.